PARTY TIME ! !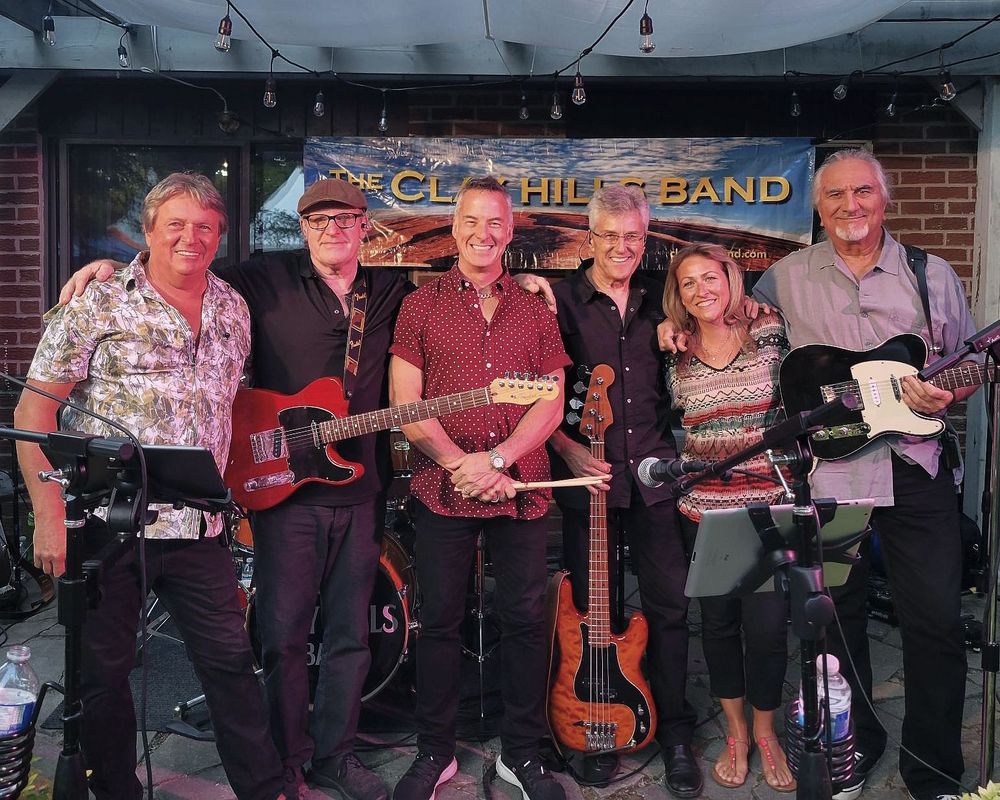 The Clay Hills Band is a unique, versatile band that plays a variety of classic rock, pop, country, a bit of jazz, and anything in between! 
Named after the Badlands of Caledon, we perform with high energy, delivering the authentic groove that makes you want to dance.
We have an extensive setlist of songs, years of experience, and we are passionate about our sound. (See the Player, bottom of the screen, and our Music page.)
Click here to see video from a recent performance.
Mobile Users:   Click the "hamburger" (top left) for more pages.
Background image courtesy A.J. Leitch
Website content Copyright © 2019 clayhillsband.com
All rights reserved
Visit Our YouTube Page
In these Covid days we have been unable to practice together, so we play together virtually.  We pick a song, record our parts individually, and put it together in a composite video.  It's no replacement for playing live, but at least we are still playing and learning new songs.  You can see the results on our YouTube Channel.   
Please click on the link above to visit our YouTube Channel, and subscribe.  And we'd love to hear from you in the comments.
Guestbook - We would love to hear from you . . .
Note: What you put into Name and Location will only be displayed with your message - this is not a "registration". 
Submitted messages are reviewed  and released periodically (i.e., not instantly).  Acceptance is at our sole discretion.  We reserve the right to edit comments, notably to remove material that we deem offensive.  However we will always try to preserve the core of your message - whether we like it or not! :-) 
For constructive suggestions please use the FEEDBACK page where we can respond to you by email - if you like. 
For song suggestions please see the bottom of the MUSIC page.